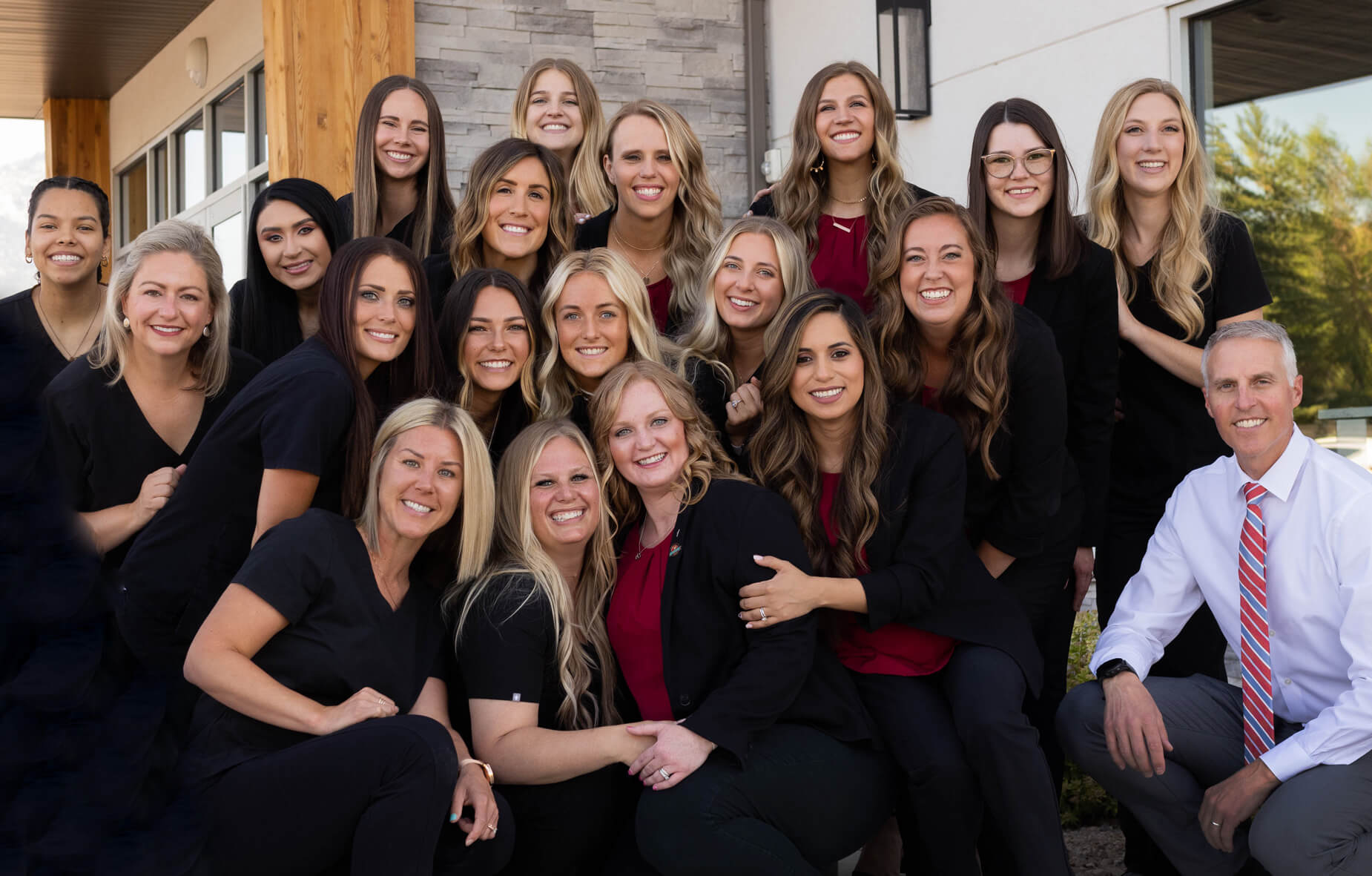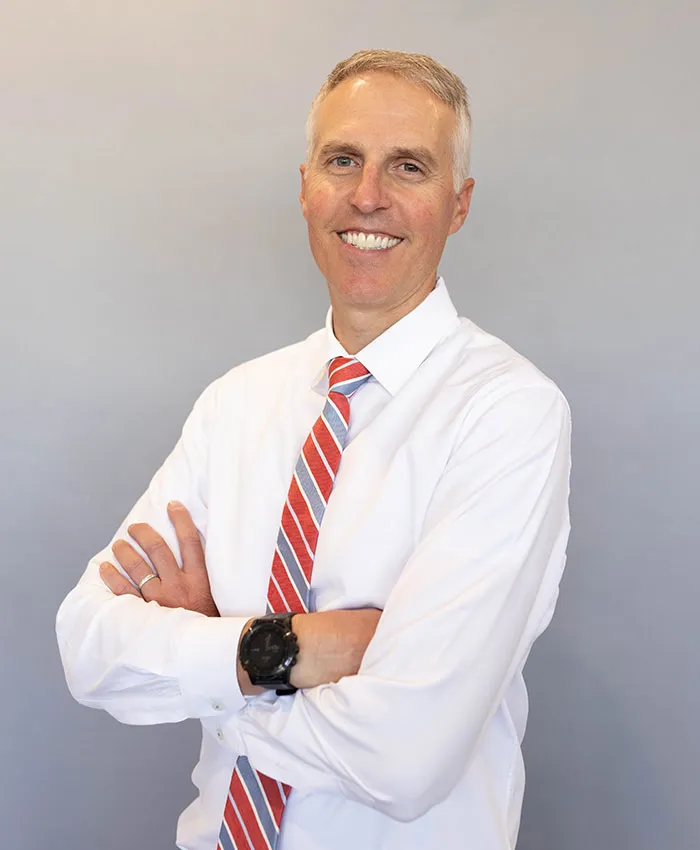 Dr. Larsen has been serving north Utah County for over 20 years as a general dentist. He loves his career and gets great satisfaction from creating cosmetics, longevity, function and comfort for his patients.
Dr. Larsen practices in a state-of-the-art building in Highland with the latest in comfort, technology and sterilization. He has trained other doctors, organized a local study club on digital dentistry, and been a speaker at the Utah Dental Association annual meeting. Dr. Larsen is a humanitarian and loves going on service missions to Central America.
He grew up in Idaho on a potato farm and enjoyed playing basketball in high school, riding motorcycles and working with his dad on the farm. He served a religious mission to Costa Rica, and he later met his wife at Utah State in ski class.
He received his dental degree from Tufts University in Boston. He and his wife have four wonderful children, two girls and two boys. In his spare time, he loves just about any outdoor activity and loves spending time with his family.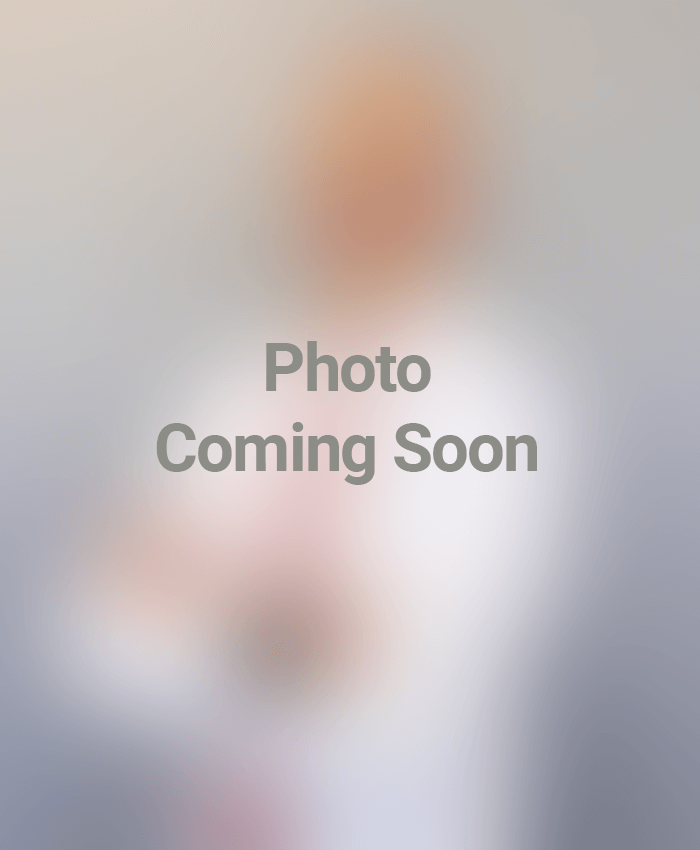 The team at our office is made up of knowledgeable and positive professionals who work to meet and exceed your needs and expectations. Our team members make customer service a core value and strive to provide a custom-tailored dental experience for you. They also speak Spanish to better serve the people in our communities. You can meet our team members below, and if you would like to schedule your dental appointment in Highland, Utah, call Elevated Family Dentistry at 801-756-4440 today.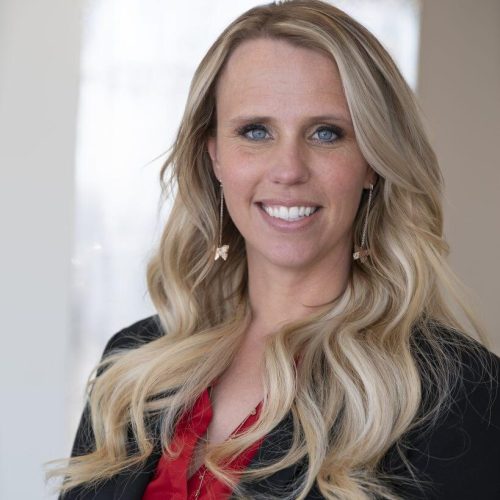 25 Years in Dental
Leanne has been an invaluable member of our team for three years, but she has been working in dentistry for over 25 years. She graduated from Orem High School before attending Brigham Young University. Her dental education started young, as she was lucky enough to be a dentist's daughter and started working in her father's office at age 14. Leanne fell in love with all things dental and tried every position in the office. She is a self-proclaimed dental and business nerd!
At Elevated Family Dentistry, Leanne teaches, coaches, cheerleads and holds our team accountable to the core values of the business. She is responsible for maintaining our outstanding company culture and making our office the best place in town to get your dental work done! In all her experience, Leanne has found working at Elevated Family Dentistry to be special; the attention given to patient experience is unmatched and the team is genuinely happy to serve the people in their community.
Leanne is a widow with seven amazing children. She is the oldest of six kids who all live in the area, and she loves the time she gets to spend with her immediate and extended family. When she has free time, Leanne enjoys snowboarding, reading, writing, watching football and driving through the mountain in her jeep.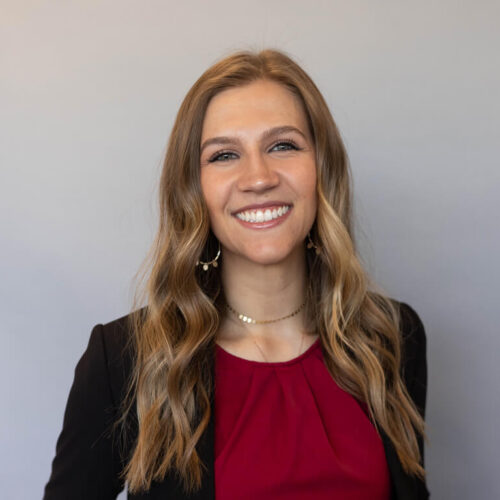 5 Years in Dental
Esty graduated from Lehi High School, attended Utah State University and has been working in dentistry for over five years. She runs all events, marketing campaigns, social media, patient communication, and internal marketing and contests at Elevated Family Dentistry. She loves being able to impact people every day she is here, working on a team that helps each other focus on professional and personal goals.
Esty recently celebrated her first anniversary with her husband! Together, they enjoy going to the gym, cooking yummy food and rock climbing. On her own, Esty enjoys crafting, painting, sewing and making jewelry.
7 Years in Dental
Shaelynne has been a part of the Elevated Family Dentistry team for four months but has over seven years of experience working in dentistry. She graduated from the Utah College of Dental Hygiene in 2018 and is proud of the exceptional care our team provides here. As a dental hygienist, Shaelynne provides preventive care to our patients and educates them on things they can do to improve their oral health and smiles.
Shaelynne grew up in Pleasant Grove with her four older brothers and one younger sister. In her free time, she enjoys camping, dirt biking and country dancing.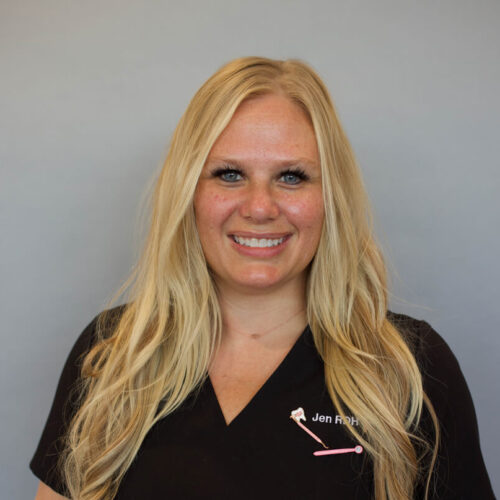 21 Years in Dental
Jen has been working at Elevated Family Dentistry since May 2021 and working in dentistry for over 21 years. She has a bachelor's degree in dental hygiene from the Utah College of Dental Hygiene, graduating vice president of her class. Jen appreciates getting to really sit down and get to know her patients rather than just marching in and out of each appointment. She loves taking care of her patients and giving them the best care possible.
Jen has been married for over nine years and is a proud of mother of three children, ages 7, 6 and 4. When she gets a spare moment, Jen enjoys drawing, reading, spending time with her family, watching movies and camping.
10 Years in Dental
Briauna received her bachelor's degree in dental hygiene from the University of Louisville in 2016. She has loved working in dentistry and especially enjoys the team members and patients she has gotten to know at Elevated Family Dentistry in the past year. She does her absolute best to show up to work and give 110% every day.
Briauna is celebrating 10 years with her husband. She has three insanely cute and crazy kids, and they enjoy biking, hiking, swimming and skiing together. When she has time to herself, Briauna enjoys group fitness classes, mountain biking, hiking, photography, interior design, crafting, reading and binge-watching TV.
10 Years in Dental
Danielle has been with Elevated Family Dentistry for over six years. She has a bachelor's degree in dental hygiene, and she graduated magna cum laude. She loves our unique team camaraderie when providing the best service in all aspects of our office. She contributes her own positive attitude, thoroughness and drive.
Danielle is surrounded by boys at home! She loves teaching them sports and trying to instill some good work ethic. In her own time, Danielle enjoys exercising, including long distance running and walking with Bill or her boys, and keeping up a good conversation. She also listens to audiobooks when cleaning her house and is a huge fan of Lord of the Rings.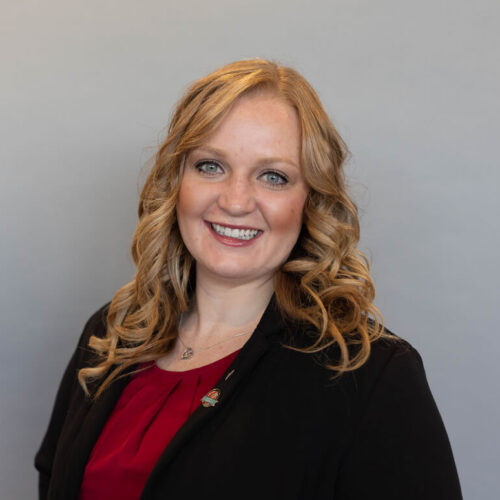 11 Years in Dental
Katelyn is our administration team lead and brings her valuable experience to the position, having worked in various dentistry positions for over 11 years, including six years as a dental assistant. She loves taking every opportunity to learn and grow, not just as an employee, but as a person. She loves helping her patients receive the care they need!
Katelyn has been married for seven years and has three cute boys, ages 7, 5 and 2. When she is not at the office, she enjoys camping, swimming, riding four wheelers and spending time with her boys.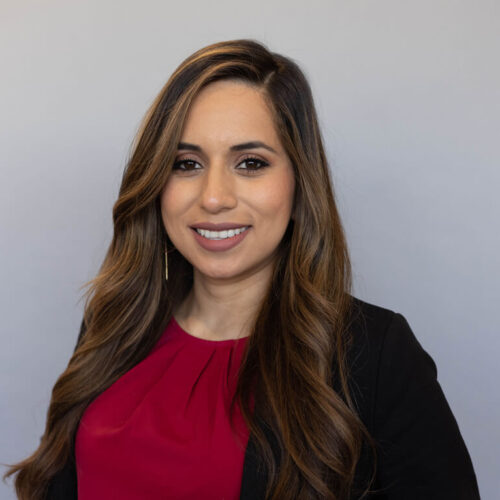 3 Years in Dental
Michelle has been at Elevated Family Dentistry for over nine months. She became a certified dental assistant at Davis Applied Tech College in 2020, and a cosmetologist at Paul Mitchell in 2018. Michelle makes sure every patient has an exceptional experience from the moment they walk in to when they check out. She keeps the schedule in check to make sure we can accommodate every patient in a timely manner. Her favorite parts of working in our office is getting the opportunity to help patients achieve their best and healthy smile and working with positive, like-minded people every day.
4 Years in Dental
Mariah joined the Elevated Family Dentistry team in May 2021, but she has worked in dentistry for over four years, in front office, hygiene, dental assisting and management. You can find her helping our patients by ensuring dental claims are processed correctly and returned in a timely manner. She loves being a part of a practice that works as a team to provide the best possible experience to their patients!
Mariah and her husband have lived in the Highland area for almost three years, and they have two little girls. When she's not at the office, Mariah enjoys spending time with her family, creating new memories, rock climbing and photography.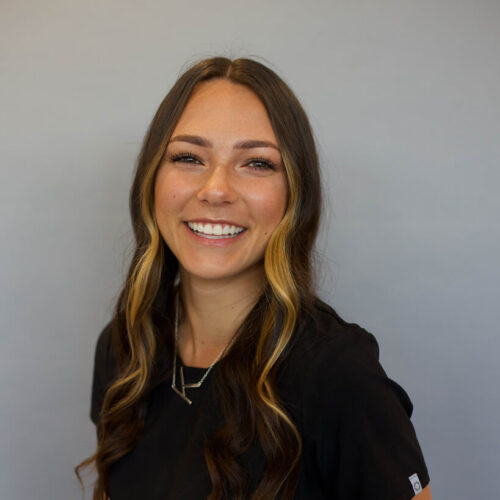 3 Years in Dental
Kara graduated from American Fork High School and attended both Mountainland Technical College and Utah Valley University before joining our team. There is no cap on Kara's learning, and she loves being able to grow and progress alongside her friends. You can find Kara training new assistants on how to take care of our amazing patients. She is so grateful for the opportunity to work here and the amazing friendships that have come from it!
Kara is the youngest of four siblings. They do just about everything together, from camping to boating, gardening, camping, eating and everything in between! There is a never a dull moment with family!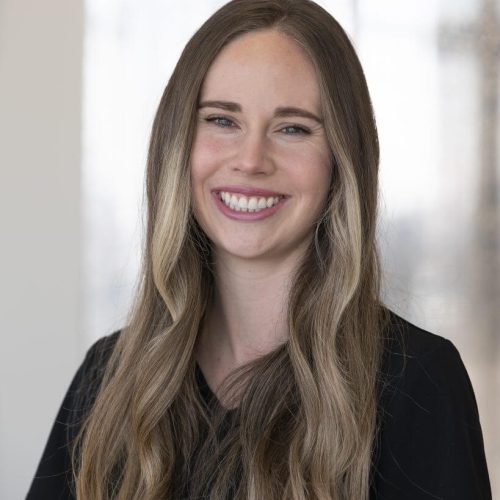 8 Years in Dental
Shayla has been working in dentistry for over eight years, and she loves the opportunities she has to continually learn and grow as part of a team here at Elevated Family Dentistry. The best part of Shayla's job is seeing the look of joy on her patients' faces when they are happy with the job we have done. She loves helping people find solutions to problems they were having, walking them through the whole process.
Shayla and her husband have been married for a little over a year, and they love spending time outside with their daughter and their horse.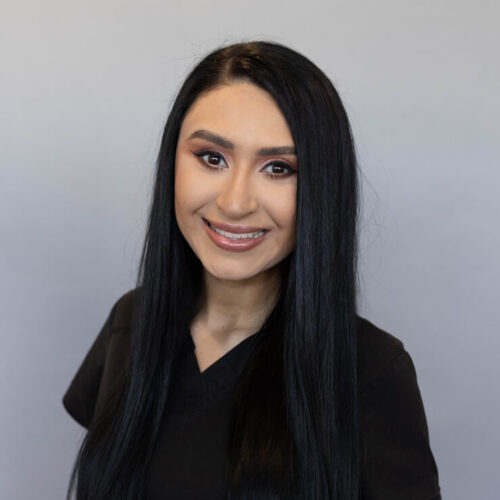 6 Years in Dental
Jomari has over six years of experience in the dental field, and she is starting nursing school this year! She loves making a difference in the lives of her patients and being a reliable part of our wonderful team. Jomari makes an impact on our patients by making them feel important, heard and safe in the dental chair. She lives by the saying "lose yourself in the service of others".
Jomari comes from a crazy Latin family that loves to cook and laugh! In her free time, she loves movie nights and going to the gym.
8 Years in Dental
Taylor has over eight years of experience working in dentistry, and she has been an important part of the Elevated Family Dentistry team since June 2021. She is a graduate of Mountainland Technical College, leaving with the top score of that year. Taylor loves getting to know our patients and always does her best to earn their trust. She understands that visiting the dentist can be intimidating!
Taylor and her husband have been together for over six years and have an adorable 9-month-old daughter! Whenever she gets the chance, Taylor enjoys hiking, running, making cookies, attending high fitness classes and eating chocolate while taking bubble baths!
Elevated Dental Assisting Course
10-Week Dental Assisting Program
Take our accelerated 10 week course that is 85% hands-on. You'll gain the necessary experience and skills that will help you be comfortable with procedures, work with patients, and assisting doctors.
Enroll Today!
Learn about our Program