The team at our office is made up of knowledgeable and positive professionals who work to meet and exceed your needs and expectations. Our team members make customer service a core value and strive to provide a custom-tailored dental experience for you. They also speak Spanish to better serve the people in our communities. You can meet our team members below, and if you would like to schedule your dental appointment in Highland, Utah, call Elevated Family Dentistry at 801-756-4440 today.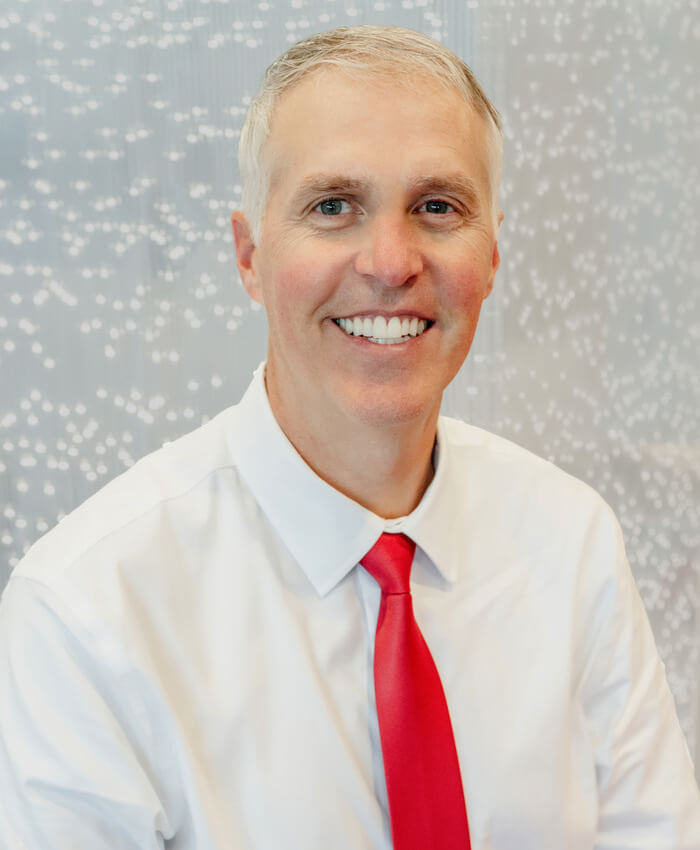 Dr. Larsen has been serving north Utah County for over 20 years as a general dentist. He loves his career and gets great satisfaction from creating cosmetics, longevity, function and comfort for his patients.
Dr. Larsen practices in a state-of-the-art building in Highland with the latest in comfort, technology and sterilization. He has trained other doctors, organized a local study club on digital dentistry, and been a speaker at the Utah Dental Association annual meeting. Dr. Larsen is a humanitarian and loves going on service missions to Central America.
He grew up in Idaho on a potato farm and enjoyed playing basketball in high school, riding motorcycles and working with his dad on the farm. He served a religious mission to Costa Rica, and he later met his wife at Utah State in ski class.
He received his dental degree from Tufts University in Boston. He and his wife have four wonderful children, two girls and two boys. In his spare time, he loves just about any outdoor activity and loves spending time with his family.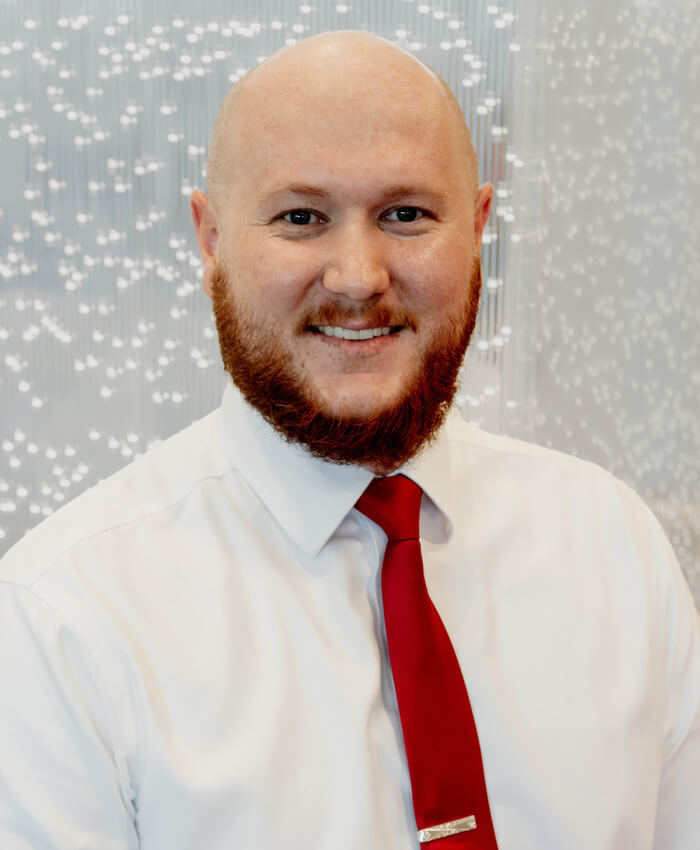 Dr Richards had comprehensive training in General Dentistry and got his degree from Midwestern University in Arizona. He loves being able to help people everyday and it's a rewarding profession for him to see patients leave with a big smile on their face. He enjoys delivering quality care to each of our patients and helping them understand and improve their overall oral health.
He grew up in Utah and he has been married to his wife Chelsea for three years. They have an amazing daughter Zoey who just turned one!
In his free time he enjoys just about anything outdoors, mountain biking, making food on his Traeger, and woodworking.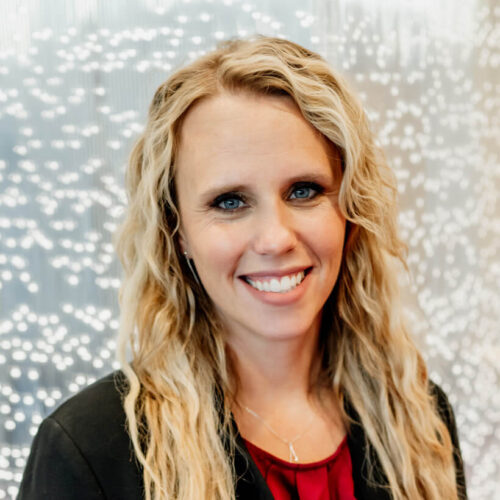 Leanne has been with the office for four years. She went to Orem High, attended BYU, and has over 27 years of experience in dentistry and loves nerding out to it. She enjoys making meaningful relationships with patients and team members and being a part of an organization that aims to make a positive impact on people's lives. Her job is to recruit the best in the West to join our team as well as to help create and maintain a culture that people enjoy being in so they can reach their own potential and. in turn, create amazing experiences for our patients. 
Leanne is the proud mom of seven children and was widowed seven years ago. She enjoys reading, snowboarding, jeeping, writing, and hearing people's stories.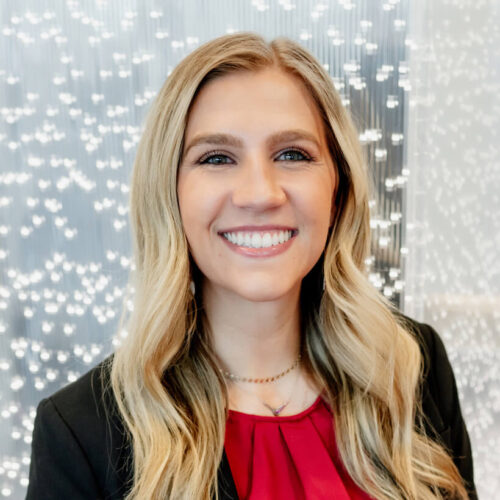 Esty graduated from Lehi High School, served a religious mission in Ecuador, and attended Utah State University. She has over seven years experience in dentistry including both assisting and front office responsibilities. She runs all events, marketing campaigns, social media, patient communication, internal marketing, and contests at Elevated Family Dentistry. She loves being able to impact people every day she is here and working on a team that helps each other focus on and reach both professional and personal goals.
Esty and her husband have been married for two and a half years and they have a little cat named Luna. Together, they enjoy going to the gym, cooking yummy food, and rock climbing. On her own Esty enjoys crafting, mountain biking, caring for her house plants and, and running her own handmade jewelry business.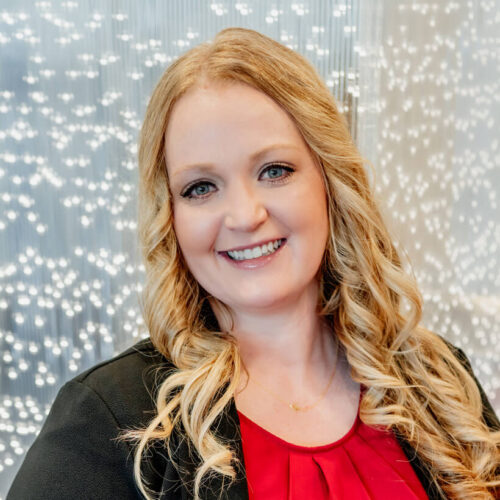 Katelyn has been with our office for two and a half years. She was a dental assistant for six years and found her home in the front office. She has worn almost every hat up front and loves every part. She has over 12 years of dental experience and still loves learning something new everyday! Her favorite part of working at Elevated is the culture. She loves helping patients understand the value and importance of the care that they need to reach their goals.
She has been married for nine years and has three little boys. She loves being a wifey and a mom. Some of Katelyn's hobbies include camping, shooting, and riding four wheelers.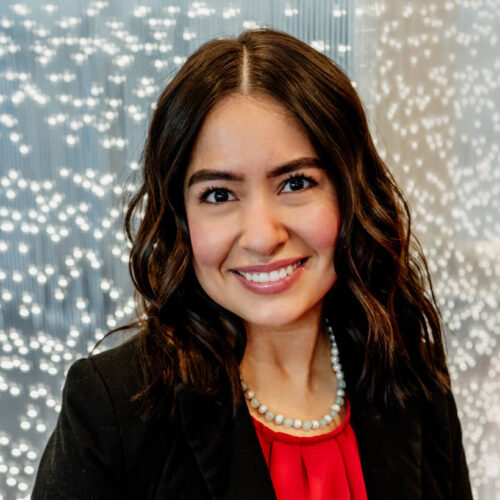 Michelle has been here for one year and she graduated from Westlake High School. She loves the culture and the office vision, which is to improve a million smiles and to elevate a million lives. While at work surrounded by people who love giving back and are passionate about dentistry, she can't help but just feel good and loves sharing her positivity with everyone around her. 
Michelle is the oldest of six kids and has amazing parents. She has been married to her husband for two years. Some of her favorite things to do include hunting, dirt biking, and going to the movie theater just to eat lots of yummy snacks!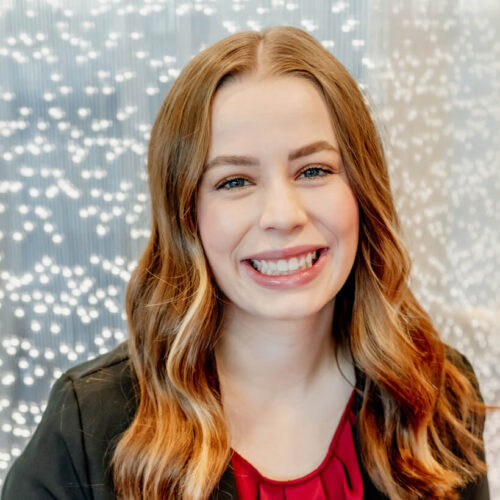 McKayla has been here for over one year and is currently going to Utah Valley University. She enjoys being a part of a team that has love for the community, their dental needs, and love for each other! She contributes to the success of the practice by creating value for patients and their individual treatment needs. She loves helping them overcome barriers and providing financial options to help them reach their goals. 
She grew up in Layton and has one younger brother. She has been married to her husband, Miles, for just over a year and loves him so much, especially since she gained two younger sisters and two older brothers through him! Together Mckayla and her husband love fishing and camping. In her free time you can find her binge watching shows, listening to podcasts, cleaning, and reading.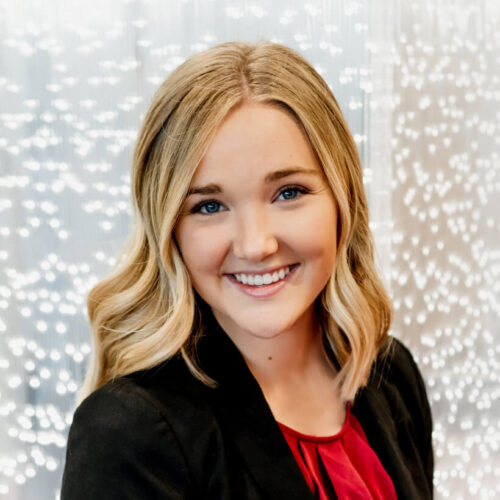 Katie has been with our team for about 6 months and is currently going to college. She loves working in an environment that truly elevates the quality of life of every patient as well as each team member. She is grateful for Dr Larsen creating a workplace where people are encouraged to become the greatest version of themselves and where you are surrounded by the best team in town! She contributes to the success of our office by helping all of our patients get scheduled and receive the quality care that they need.
Katie's family is from Idaho and she has four brothers and one sister. They enjoy boating in the summer and making yummy food. In her free time she loves long distance running, baking, dancing, gardening, and enjoying the outdoors!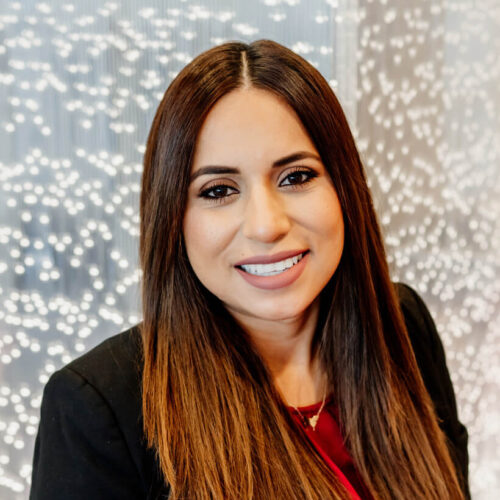 Michelle has been with our team for three years. She is a licensed cosmetologist and graduated from a Dental Assisting program in 2012; she worked as an assistant for three years. She loves being a part of a positive environment that motivates her. She is always looking for opportunities and ways to help people get needed treatment done to achieve a healthy smile in a timely manner. She is grateful for her job at Elevated and says that it has changed her life for the better! 
Michelle is from Ecuador and has lived in Utah for most of her life. She's been married to her best friend for five years and has a baby girl that is her whole world who just turned one and a half. In her free time she enjoys dancing, hiking, traveling, and doing hair.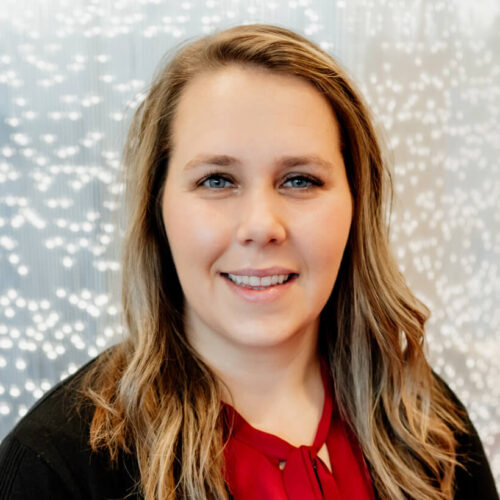 Katelyn has been with Elevated for two years. She loves being with a team that always strives to be the best of the best and working for a doctor that is genuine when caring for his patients and staff! She helps contribute to the office by ensuring accuracy, sending insurance claims, and making sure we are up to date and have detailed information on individual insurance plans. 
She has been married for 12 years and has two boys and a baby girl. Her boys love sports and legos and her daughter loves dancing and being the drama queen of the family. During her free time she enjoys doing puzzles, going to parties, playing card games, and going to the movies.
Mariah has been on our team for over one year and has over five years experience in dentistry including dental assisting, front office, and management. Her favorite part about Elevated is the support, team trainings, and optimism from all team members! She continues to grow and excel in her personal and professional life because of her job and she loves it. Mariah helps ensure patients' claims are processed accurately and appeals any claims that get denied and is a true advocate for all of our patients.
She is married to her best friend and they have two little girls. She enjoys spending time with her little family and taking her girls out to create new memories.
Shae has been with our team for over one year and she graduated from Utah College of Dental Hygiene in 2018. She loves working with a team that works together to improve the lives of every person that enters the office. She helps all of her patients understand their mouth and enjoys educating patients on ways to better their oral health. As our lead hygienist, she helps train and oversee the hygiene team to be sure that they are all providing the same quality care to all of their patients. 
Shae's favorite way to spend her free time is riding her dirt bike in the beautiful Utah mountains.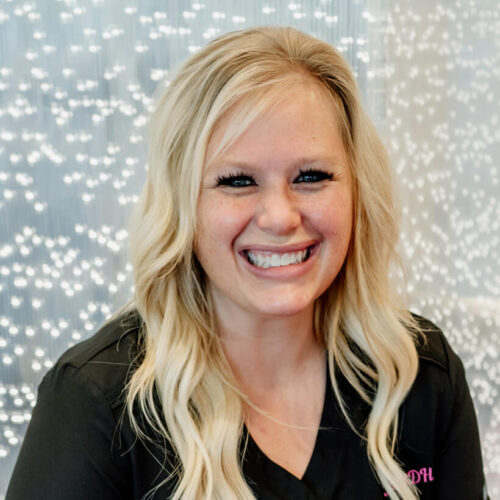 Jen has been with Elevated for a year and a half and has over 26 years of experience in the dental field. She loves being a part of our office because of the patient-focused experience and the time she gets to connect to each person who sits in her chair. She truly has a passion and love for dentistry and enjoys educating while taking great care of her patients. 
Jen is married and has two cute kiddos. In her free time she loves anything that involves dentistry (especially instagram reels), reading, and cooking!
Shantel has been with us for six months and got her Bachelor's degree from the Utah College of Dental Hygiene. She loves working with amazing coworkers and patients. Her goal is to provide her patients with a comfortable and enjoyable dental experience with the best care possible. 
She grew up in Washington State and moved out to Utah for school where she met her husband; they have been married for four years. In her spare time you can find Shantel going to the movies, hiking, spending time with loved ones, and baking.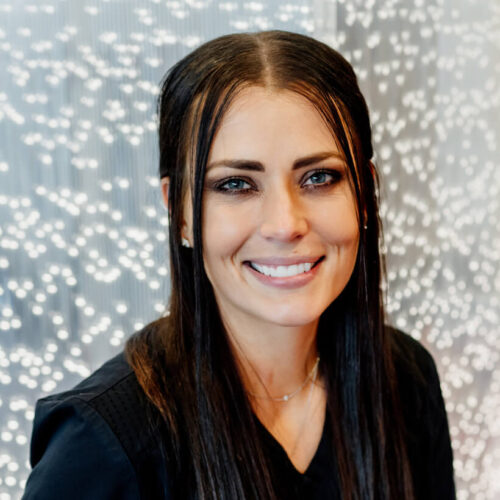 Danielle has been with Elevated for seven years and received her Bachelor's in Dental Hygiene from UCDH. She loves being in an office where she can help patients accomplish a healthy and great smile and provide the best experience for them all in one place! Danielle loves sharing her knowledge, experience, and desire to help everyone achieve a healthy mouth that will last them a lifetime.
She has been married for 12 years and has four boys. Together they love playing sports, off-roading, hiking, and anything else that involves being active and getting them outside. Danielle is an avid runner and loves exercise or anything that gets her up and going!
Kara has been a part of the team for three years. She graduated from American Fork High school and MTECH Dental Assisting in 2019. She is grateful for Dr. Larsen and all that he has invested in her and taught her. Not only has she learned a lot about dentistry, but also how to work towards personal goals. But most of all she is grateful to work at such an amazing place with just as amazing people!
Kara helps onboard and train the new dental assistants and to be sure the clinical team is consistent with helping each patient feel confident and comfortable during their appointment. 
Kara has been married to her husband for only a couple of months and they have a black miniature schnauzer named Gus. She loves caring for her houseplants, wakesurfing, fishing, shopping, home improvement projects, and decor.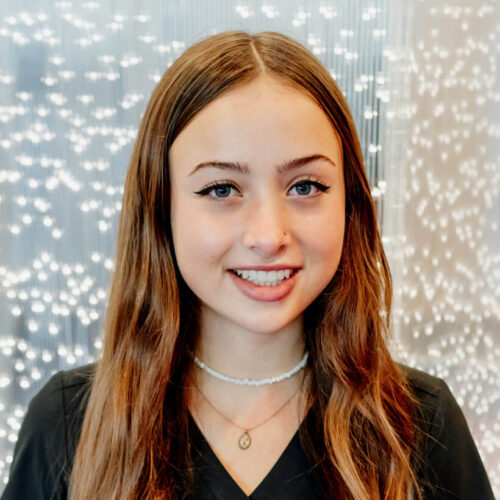 Layla has been with our team for just over a year now and she graduated high school in 2021. She loves the culture within our Elevated Team and is grateful to have coworkers that are genuine friends! She helps contribute by creating a patient centric growth culture by assisting the doctors and making sure each patient is comfortable and has a great experience. 
Layla has two brothers that she is close with, the best mom ever, and a cute dog! When she isn't at work you can always find her at the skatepark roller skating.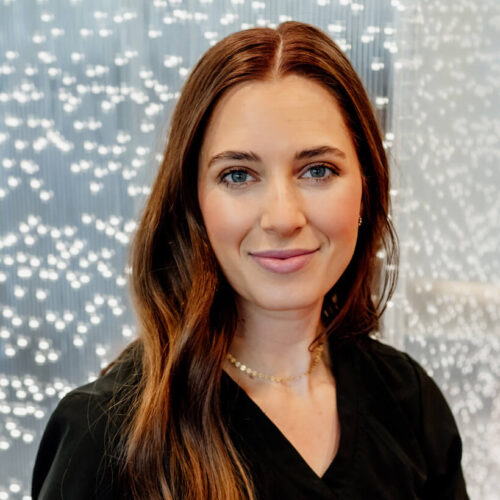 Taylor has been with Elevated for a year and a half. She loves being in an office that provides quality dentistry, a patient centric experience, and an outstanding office culture. She contributes to our team by assisting and providing quality care for patients. She is also the instructor over our Dental Assisting Training Program and helps our students grow into amazing dental assistants and be a good addition to the dental field work force.
She has been married to her wonderful husband for almost seven years and has a cute two year old. Taylor loves working out, caring for her bees and chickens, and gardening.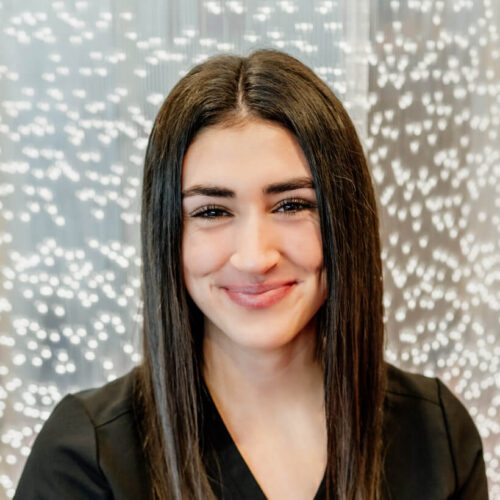 Ashtyn has been with our office for a couple of months, graduated high school in Idaho, and attended Elevated Dental Assisting Training. She loves the culture of the office and that everyone she works with is so genuine! She is grateful to work in a place where she loves everyone and enjoys coming to work every morning. 
Ashtyn's family is her world! She grew up with her mom, dad, and five siblings. She always looks forward to going back home to see her family and hangin out with them. She loves soccer, Spikeball, boating, and anything that involves the outdoors and being spontaneous.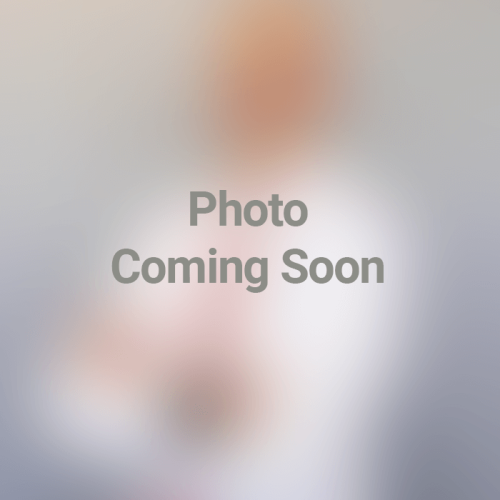 Maddi has been with our team off and on for two years. She graduated from Madison High School in Idaho and attended Elevated Dental Assisting Training. She loves being a part of a team that is always striving to better the lives of everyone around them, patients and team members included.
Maddi is the third child of seven and has five sisters and one brother. She now has two nephews, a niece, and her family just keeps growing. Some of her hobbies are hiking, painting, and reading.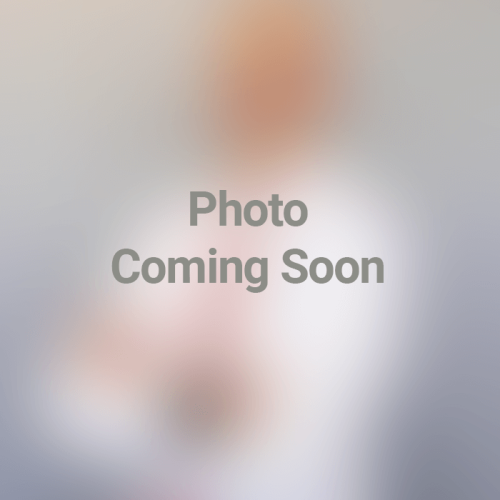 Elevated Dental Assisting Course
10-Week Dental Assisting Program
Take our accelerated 10 week course that is 85% hands-on. You'll gain the necessary experience and skills that will help you be comfortable with procedures, work with patients, and assisting doctors.
Enroll Today!
Learn about our Program